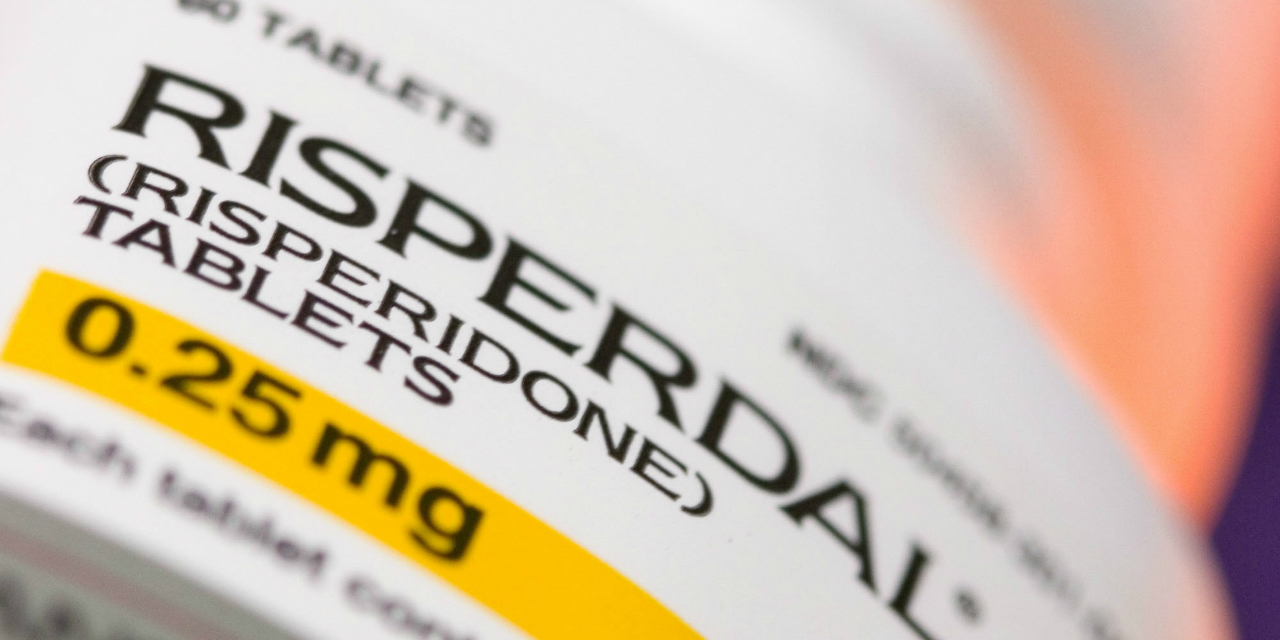 Risperdal
PHILADELPHIA – In an unprecedented conclusion to the first-ever punitive damages trial tied to Risperdal, a 12-person jury found Johnson & Johnson and its subsidiary Janssen Pharmaceuticals liable for allegedly knowing and consciously disregarding the potential of the drug to cause gynecomastia to patients like plaintiff Nicholas Murray, and rendered a staggering verdict of $8 billion.
Philadelphia has a history of high-dollar verdicts that Johnson & Johnson was trying to avoid while it also litigates opioid, talcum powder and other mass tort cases elsewhere. The city's Complex Litigation Center is home to thousands of similar claims from out-of-state plaintiffs.
In Murray v. Janssen Pharmaceuticals, involving Maryland plaintiff Murray, a jury decided the case in Murray's favor in November 2015 and awarded him $1.75 million. The $1.75 million jury verdict represented damages for "disfigurement and mental anguish," though it was later cut down to $680,000.
In the second portion of the bifurcated trial, plaintiff counsel sought to prove that the companies knew and deliberately disregarded evidence that Risperdal could lead to gynecomastia in young males, and nonetheless promoted the drug off-label and released the drug into the open market for prescription and use by patients without disclosing the side effects.
Murray was prescribed Risperdal at the age of nine in 2003, for off-label treatment of symptoms associated with his Asperger's Syndrome. Like other plaintiffs who stepped forward, Murray also developed gynecomastia.
Plaintiff Counsel Argues For "Full Verdict" Against Johnson & Johnson
Tom Kline, plaintiff co-counsel, spoke to the jury first on Tuesday during closing arguments and explained the ramifications of its decision would reach from a Philadelphia courtroom to across the country and around the world, and that punitive damages were about holding a party accountable and for deterrence of improper conduct.
"You 12 jurors collectively, speaking as one, have the power to do that," Kline said.
Kline argued that Janssen, a "$60 billion company," hurt the most vulnerable of society's citizens, children, "with no regrets and no remorse" and did so purely for "more sales, more billions" – through a company business plan that showed both its knowledge of Risperdal's defective side effects and aggressive strategy of unapproved, off-label promotion.
Kline added that the company knew Risperdal had problems with both prolactin and gynecomastia and instead of addressing the issues, continued overtly marketing the drug.
"This marketing juggernaut was full-speed ahead. It was conscious, deliberate, intentional and coordinated," Kline said.
In his argument, Kline reiterated the existence of documents that showed company personnel devising sales marketing strategies such as packaging samples of the drug to be distributed in pediatric psychologists' offices, along with lollipops and toys - something Kline labeled "money on the table exercises," and attributed to Johnson & Johnson CEO Alex Gorsky.
After Janssen's move to obtain approved indication for Risperdal to be prescribed to children with autism was initially denied by the Food & Drug Administration, Kline said that decision was not intended to improve the lives of those with the condition, but to produce a "halo effect" that would get the drug also used for other diagnosed disorders.
"The spillover effect was Niagara Falls: A little bit of autism brings a lot of sales," Kline said.
Kline urged the jury to find in his client's favor.
"Anything less than a full verdict will tell this $60.7 billion company that they do not need to worry about the law," Kline said.
Johnson & Johnson Counsel Stands By Risperdal's FDA Approval
Ethel Johnson, member of the defense counsel team, offered a closing statement to the jury on behalf of Johnson & Johnson and Janssen.
Johnson said that plaintiff counsel had the burden of proof to show actual malice: That the company had actual knowledge of the defect and that it both consciously and deliberately disregarded it.
Furthermore, Johnson argued that even though an earlier jury found the company negligently failed to warn of the side effect of gynecomastia in the first verdict in 2015, that did not necessarily mean this second jury had to punish Janssen through punitive damages.
"Risperdal is an FDA-approved anti-psychotic medication," Johnson said.
Johnson said that plaintiff witness and former FDA Commissioner Dr. David Kessler was paid $1,000 per hour as a consultant, with that amount for his services reaching nearly $500,000 by the time his filmed deposition in this case was taken in May 2015.
Additionally, Johnson brought up a number of points on which Kessler concurred with the defense: Such as an open-label study not necessarily being the most accurate indicator of study results, that an extensive dialogue between the company and the FDA over dosing label information was "common" practice and that it was all right for the company to have an "aspirational, forward-looking business plan."
"A 2.3 percent gynecomastia rate seen among patients in 18 pediatric studies means that nearly 98 percent of children in those studies did not [develop the condition]," according to Johnson.
Johnson emphasized that the FDA approved Risperdal for use in children with irritability symptoms associated with autism in 2006 and schizophrenia in 2007.
"Before the FDA approval, you heard about the process of 18 clinical studies with nearly 1,900 patients, in clinical studies lasting from two weeks to two years. The FDA approved Risperdal for kids in October 2006. There is nothing to punish and nothing to deter," Johnson said.
In an abbreviated rebuttal, Kline countered that the company was in fact liable for punitive damages because of its conduct.
"We saw what they were really trying to do: It's clear, it's unequivocal, it's unassailable, and it's not in doubt. They wanted to make billions of dollars," Kline stated.
From the Pennsylvania Record: Reach Courts Reporter Nicholas Malfitano at nick.malfitano@therecordinc.com