"You made me pee myself!"
Would you announce that to the world? Would you make a federal case out of it, or even a county court case?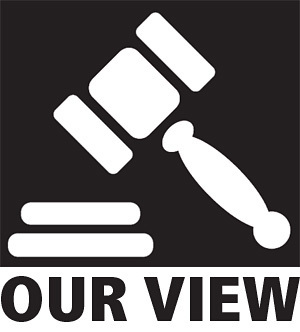 "You made me pee myself!"
Who says something like that in public? Granted, modesty and shame seem like virtues that are only on display at the Smithsonian nowadays, but still? Really? OMG, and wow just wow!
"You made me pee myself!"
It used to be that people would try to hide or minimize the lurid details of embarrassing things they'd done, ostensibly by accident. They hoped there were no witnesses in the vicinity, or that whatever witnesses were there could be persuaded to forget the whole thing.
"You made me pee myself!"
Never mind that the statement makes no sense. There is no way that a human being can decant himself from his own urinary tract. Not in real life, anyway. In a Tex Avery cartoon, sure. Anything's possible in Toon Town. A roaring lion can turn himself inside out, and did in one of Avery's classics. But this is real life, where no one would say:
"You made me pee myself!"
But that's just what Paige Kalika did say – and what she alleges, among other things, in her suit first filed in Philadelphia County Court of Common Pleas and recently transferred to Delaware County against the now-closed Kildare's Irish Pub in Manayunk.
A resident of Media, if not the mainstream, Kalika blames the pub for the automobile accident that was not caused by her on July 19, 2015, even though she was driving drunk.
The fact that she sideswiped a car at 3 a.m. on Edge Hill Road in Darby wasn't her fault, either. Nor was the fact that she was unable to stand or submit to a sobriety test when the police arrived, or that she had wet herself in the meantime, subsequently vomited twice in custody, and then injured herself in the holding cell by falling out of a bunk bed.
Kalika wants the world to know that all that was someone else's fault and she wants a pile of money for doing it. She's really peeved.