When first targeted by asbestos lawyers, Garlock Sealing Technologies accepted its victim role and strove to accommodate the predators. When it later changed tactics and started fighting back instead, the bullies with briefs turned into snowflakes.
Three years ago, federal bankruptcy Judge George Hodges ruled that plaintiffs attorneys from the Houston law firm of Williams Kherkher Hart Boundas had engaged in unethical practices to maximize recovery against Garlock. He denounced "the effort by some plaintiffs and their lawyers to withhold evidence of exposure to other asbestos products and to delay filing claims against bankrupt defendants' asbestos trusts until after obtaining recoveries from Garlock."
Just before that verdict came down, Garlock filed suits against five asbestos firms, accusing them of violating the federal anti-racketeering RICO law.
Then another targeted company cast off its victim status, and things started to get interesting.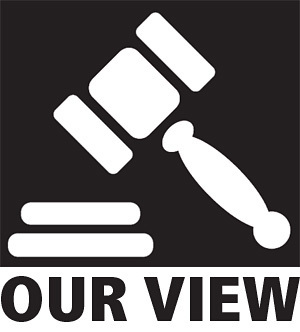 After having its lawsuit dismissed by an Illinois federal judge earlier this year, Illinois-based industrial manufacturer John Crane Inc. (JCI) filed a RICO suit in the U.S. District Court for the Eastern District of Pennsylvania against the Shein Law Center of Philadelphia and attorney Benjamin P. Shein.
"The Defendants devised and implemented a scheme to defraud JCI and others, and to obstruct justice," JCI charged in its complaint. "The Defendants fabricated false asbestos 'exposure histories' for their clients in asbestos litigation against JCI and others and systematically concealed evidence of their clients' exposure to other sources of asbestos."
Pennsylvania state Rep. Warren Kampf has introduced the Fairness in Claims and Transparency Act to require plaintiffs in asbestos suits to document their exposure history and acknowledge all claims they've made against bankruptcy trusts.
Kampf's bill would also apply the Fair Share Act to asbestos lawsuits, thereby allowing a jury to establish degrees of culpability for multiple sources.
"The jury would know about these other exposures in other claims and apportion liability," Kampf explains, and that would stop some wily attorneys from gaming the system and double-dipping.