If a person refuses to accept responsibility for his own actions, how can he blame someone else for them?
If a person can absolve himself of bad behavior by claiming that he suffers from an addiction, how can he blame someone else for failing to intervene and ensure that he received treatment for it – especially when he made the effort to conceal that bad behavior and the alleged addiction?
If a person habitually misses work or performs his job badly because of a drinking or drug habit, does his employer eventually have the right to terminate him – or does the employer have to respect his disability and make special concessions?
What if a person frequently is absent from the office logging hours at a nearby casino? Should he be immune from disciplinary measures because he can't resist the lure of slot machines and blackjack tables?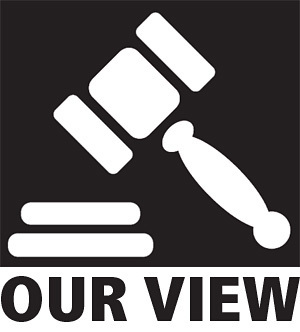 If they followed Mark Emmett's viewpoint to its logical conclusion, no employers could ever fire anyone, provided the urges that got them into trouble were "uncontrollable."
Emmett is the Pennsylvania Liquor Control Board (PLCB) district manager fired three years ago after an anonymous tipster reported seeing his state car at the Mohegan Sun Casino during working hours when he and the car should have been parked at the agency office in Williamsport.
The PLCB charged Emmett with conduct unbecoming of a Commonwealth employee – and with falsifying mileage reports and leave records – and suspended him, pending investigation.
Emmett appealed, arguing that his suspension violated the Americans with Disabilities Act and the Pennsylvania Human Relations Act because no accommodation was made for his gambling addiction.
Subsequently terminated, he appealed that outcome to the state Civil Service Commission, which sustained PLCB's firing. Emmett's appeal of that decision to the Commonwealth Court was ruled on unfavorably in May.
Don't blame the justices of the state Supreme Court if they experience an uncontrollable urge to reject his appeal.