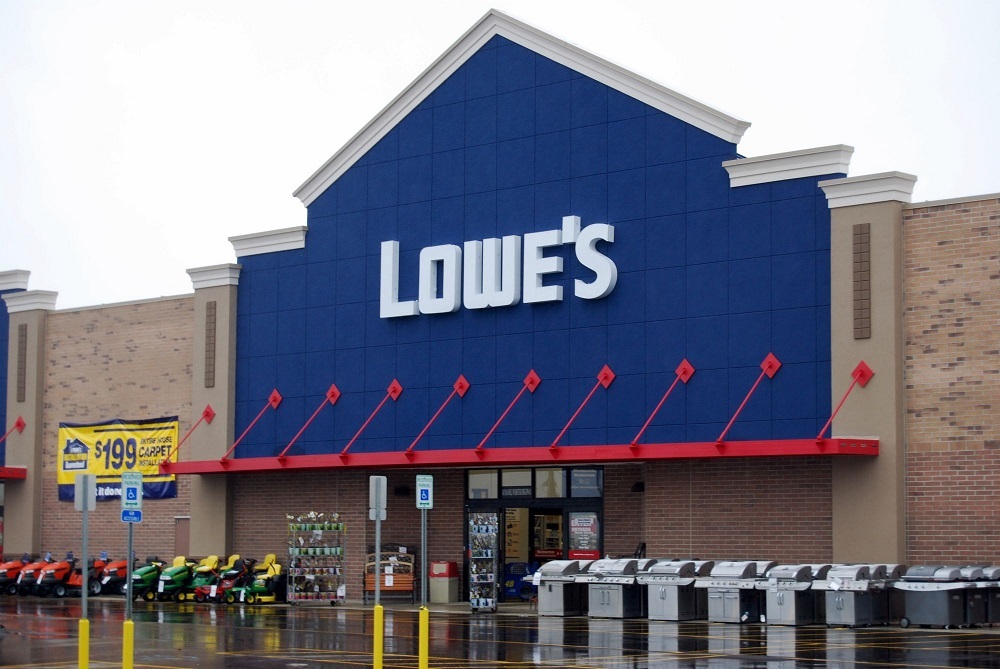 Lowe's
SCRANTON – A Lowe's store in Scranton is facing a negligence lawsuit from a woman who claims she was injured both from a fall caused by the errant placement of a pallet cart, and a display which fell onto her.
Gladys Mary Kluck of Scranton filed suit in the Lackawanna County Court of Common Pleas on June 26 versus Lowe's Home Centers, Inc., also of Scranton.
On Oct. 25, 2016, Kluck was a customer of Lowe's and was standing in an aisle, when a store employee supposedly placed a pallet cart in the very same aisle directly behind her. As a result, the complaint states Kluck struck the pallet cart and fell to the floor, which was followed by a nearby display which fell onto and seriously injured her.
Kluck suffered the following injuries: Laceration to the right leg; pain to the right hip; contusion of the right lower leg, strain of muscle, fascia and tendon of low back; trochanteric bursitis; ecchymoses of the right lower leg; swelling of the right leg and ankle; edema; plus shuck to her nerves and nervous system.
Kluck believes Lowe's was negligent in creating a hazardous condition by placing the pallet cart in the aisle without proper clearance, creating a dangerous condition in not properly supervising its employees and failure to warn customers of the dangerous condition, among numerous other charges.
For a lone count of negligence, the plaintiff is seeking damages in the amount of $50,000.00 plus interest, costs and other such relief as the Court deems appropriate.
The plaintiff is represented by Katie Nealon of Munley Munley & Cartwright, in Scranton.
Lackawanna County Court of Common Pleas case 17-CV-3603
From the Pennsylvania Record: Reach Courts Reporter Nicholas Malfitano at nickpennrecord@gmail.com