According to the Janssen Pharmaceuticals website Xarelto-us.com, Xarelto is "a prescription medicine used to reduce the risk of stroke and blood clots in people with atrial fibrillation, not caused by a heart valve problem."
It is also used "to treat deep vein thrombosis and pulmonary embolism" and "to reduce the risk of forming a blood clot in the legs and lungs of people who have just had knee or hip replacement surgery."
Under the heading "Important Safety Information," the site warns that Xarelto "can cause bleeding, which can be serious, and rarely may lead to death." This is because Xarelto is a blood thinner medicine that reduces blood clotting. While you take Xarelto you are likely to bruise more easily and it may take longer for bleeding to stop."
The site informs Xarelto users that taking other blood-thinning medicines along with Xarelto may increase the risk of bleeding and urges them to contact their doctors if they experience any of several specified "signs or symptoms of bleeding."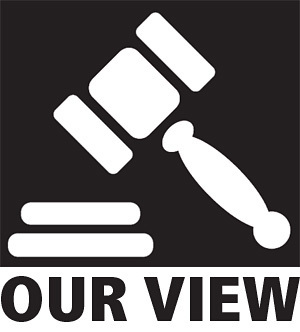 It also answers the questions, "Who should not take Xarelto?" and "What should I tell my doctor before or while taking Xarelto?" and provides links to its online information about Prescribing Information and Medication Guide.
Let's recap: If you're suffering from atrial fibrillation, deep vein thrombosis, or a pulmonary embolism, or you've just undergone knee or hip replacement surgery, Xarelto can be a life saver, but it's a blood thinner and can cause bleeding, so watch out for that.
In short, the benefits and possible side effects of Xarelto are well known, but that hasn't stopped some plaintiffs attorneys from targeting Janssen on behalf of clients who claim to have suffered from those known side effects.
Two bellwether trials in Louisiana have already delivered defeats to the plaintiff lawyers, clearing Janssen of all liability. A third, just now beginning, and a fourth, scheduled for next January, might end the same way.
Roughly 1,500 Xarelto plaintiffs - mostly from out-of-state - have filed their cases in Philadelphia.
There are those who suggest that some attorneys should be held accountable for the side effects of big payday cases they file.