"THINK"
That's the slogan Thomas Watson of the National Cash Register Company came up with on the spur of the moment in response to the dismaying lack of ideation displayed at an NCR sales meeting more than 100 years ago. "By THINK I mean take everything into consideration," he later explained.
Another company Watson later worked for eventually grew into IBM, which made his slogan their own and trademarked it.
Thinking – taking everything into consideration – seems like a no-brainer: something every employer would want employees to do, something every teacher would want students to learn how to do.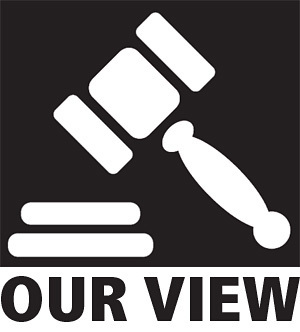 But much has changed since 1911. Today, the mantra seems to be, "DON'T THINK."
Don't think! You've been miseducated and don't know how. Don't think! You're liable to screw things up. Don't think! The employee rulebook tells you what to do in all situations, except the ones the HR people overlooked because they didn't think.
We keep hearing about how robots are becoming more and more like humans, and that is worrisome for many reasons. What we don't hear so much about is how humans are becoming more and more like robots, and that's much more troubling.
A case in point: Four years ago, a W.C. Bryant Promise Academy asthmatic sixth-grader told her teacher she was having trouble breathing, but the school's strict policy required medication to be administered only by a nurse, a nurse who works at the school two days a week, of which this fateful day wasn't one.
For lack of early intervention, the young girl died and now the school, the principal, the teacher who followed the rules too closely, and others are being sued for causing, or not preventing, the death of someone's daughter – a tragedy that could have been averted if someone had just bothered to think.